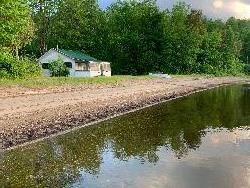 Silver Acre Cottage

Silver Acre was one of the first cottages built on Lake Salem and most say that it has the best location. Situated on an acre of land with a 200 foot lake frontage, Silver Acre has its own sand bar and the Clyde River running beside it. The cottage has 2 bedrooms, a loft with two single beds that is always popular with children, and screened front and back porches.

The cottage has two queen beds and four single beds and is ideal for a family with small children. It has a well-equipped kitchen which looks out on the lake. The cottage has a Franklin stove and a cozy living room for dining or doing a puzzle. The bathroom has a hot water shower.

$1250 per week including 9 percent Vermont Hotel Tax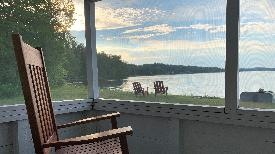 Silver Acre has a great screened in porch where you can watch all the activities on the beach as well as have your meals, take a nap, and just enjoy the lake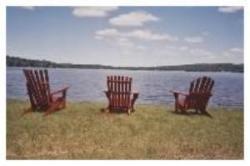 What makes Silver Acre so special is the huge sandy beach it has as well as a large sand bar that is formed by the Clyde River joining Lake Salem. Great for shore fishing, digging and watching the birds that flock there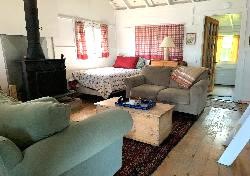 The cozy living room has a franklin stove, couch and chairs, two single beds for naps and young kids to nap on, and a ladder to the loft that kids love.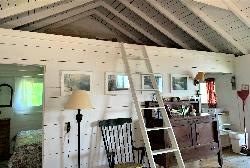 The sleeping loft is the favorite for kids and has two beds for sleeping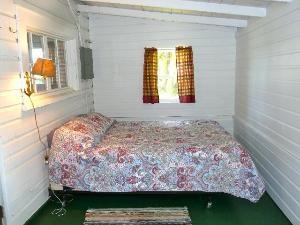 There are two bedrooms with double beds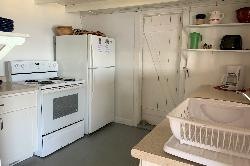 The kitchen is well equipped and looks out onto the lake so you can enjoy the view and keep and eye on what is going on.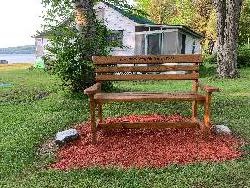 Silver Acre has the great advantage that the Clyde River runs along side the acre of land so it has the river as well as the lake. We have put a beautiful bench along the river in memory of our son, brother, nephew, uncle Greg Downing.